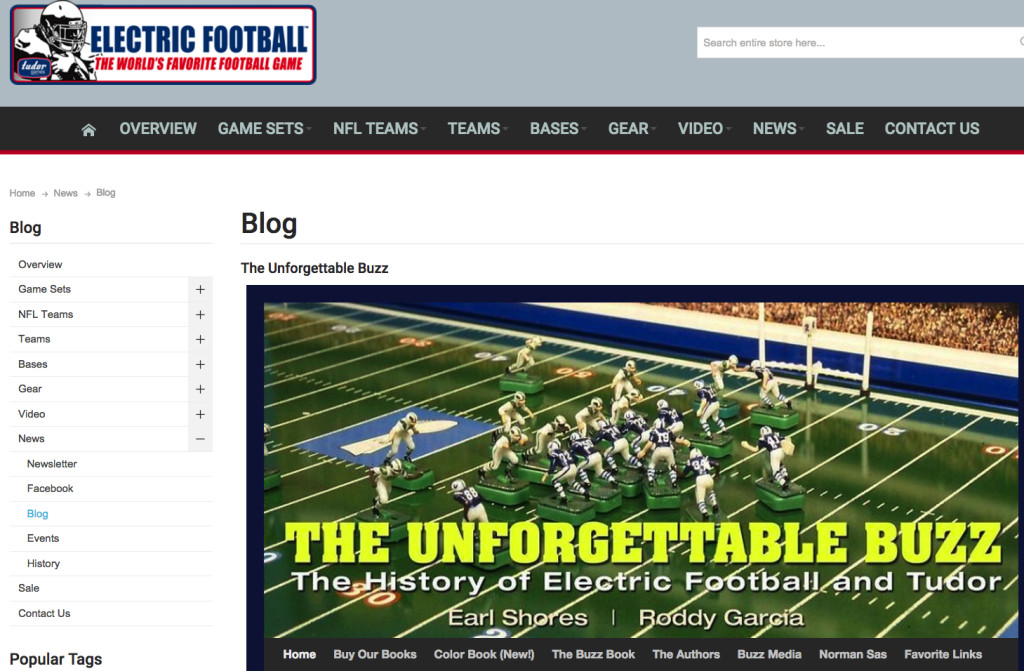 We are absolutely thrilled to have Tudor Games — the home of NFL Electric Football — using our The Unforgettable Buzz web page as the Tudor Games Blog page! Anytime your on the Tudor Games web page and want to visit The Unforgettable Buzz, just go to the "News" tab, and then click on "Blog."
And there we are! What a fantastic combination — we are totally honored!!
Thank you Doug Strohm!!