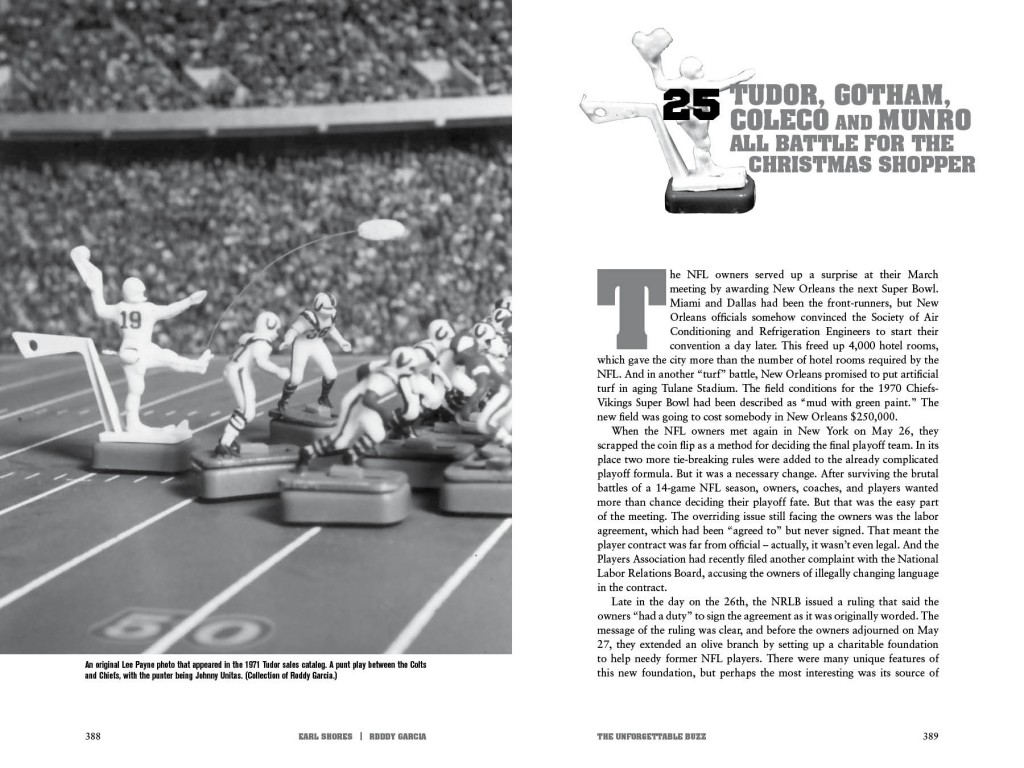 Electric football is one step closer to having its history published. The Unforgettable Buzz is at the printer, getting its ankles taped and shoulder pads on. It's also getting a little spinal adjustment, making sure that the book stays in the electric football starting lineup for a long time to come.
Being the superstitious lot that we are, we're reluctant to say anything more. But at this moment, The Unforgettable Buzz is closer to being a reality than it has ever been. We're incredibly excited — the final product has far exceeded our dreams and expectations.
It won't be much longer. Thanks to everyone for your persistent patience and support.
Earl & Roddy