The Find – Pressman Vibro-Power Electric Football
Pressman Vibro-Power Football is a true find. Even after decades of collecting Electric Football, it's a piece that excites us. That's because we know how rare and special the game is.
It was made for just a single year — 1963. The only paper record of the game comes from page 100 of the 1963 Sears Christmas Wishbook (a page that you'll find in our upcoming Electric Football Wishbook).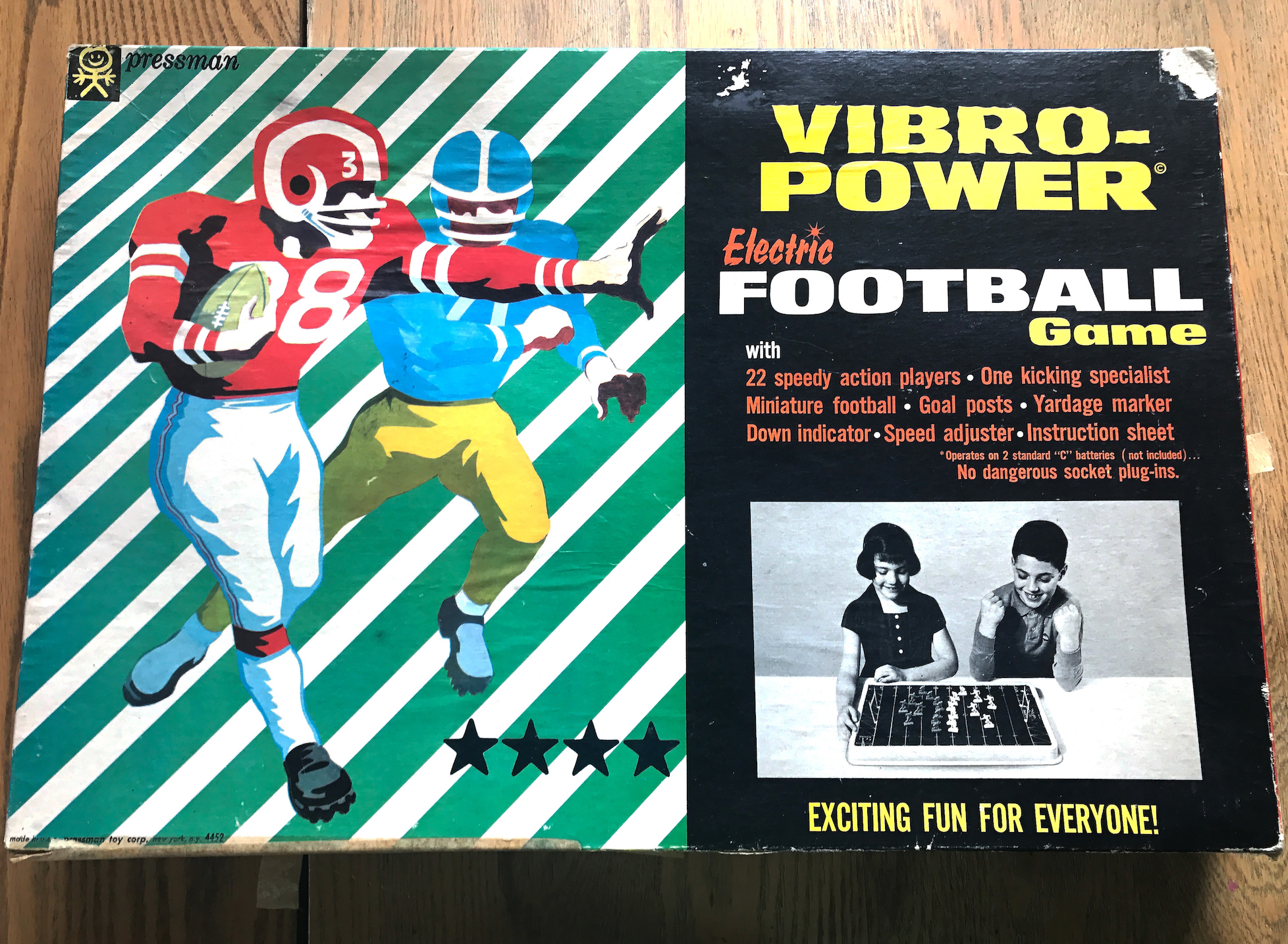 In 2012 we featured the game on the Buzz blog. Battery powered with a plastic field, it's still one of the mosts unusual games in all of Electric Football. Not to mention that it was actually THE first Electric Football game I ever owned.
So it was was super exciting to receive an email from someone who found a Pressman Vibro-Power game during a clean out. It turns out that they are the original owners of the game, and it also turns out that the game is complete and in amazing shape. Even the battery compartment is in like new condition.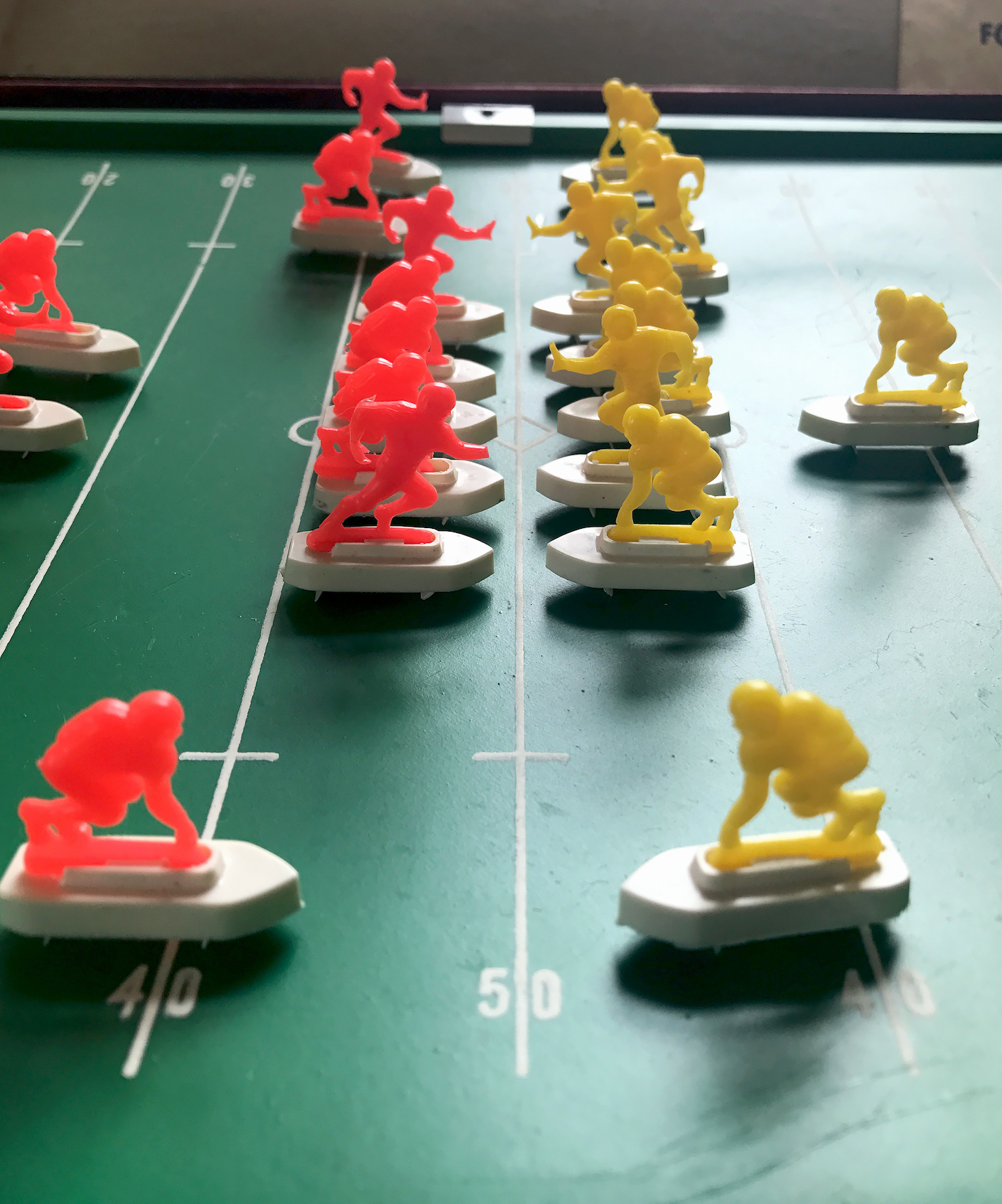 It's really a thrill to see the game "live" in the photos. This is by far the best Vibro-Power model we've ever seen. In addition, this game will be up for grabs on eBay in the not to distant future. What a great addition to someone's collection this game will be!
Thanks Erik for sharing the game with us, and good luck with the auction!
Earl