We're excited to tell you about our latest project — the Electric Football Wishbook!!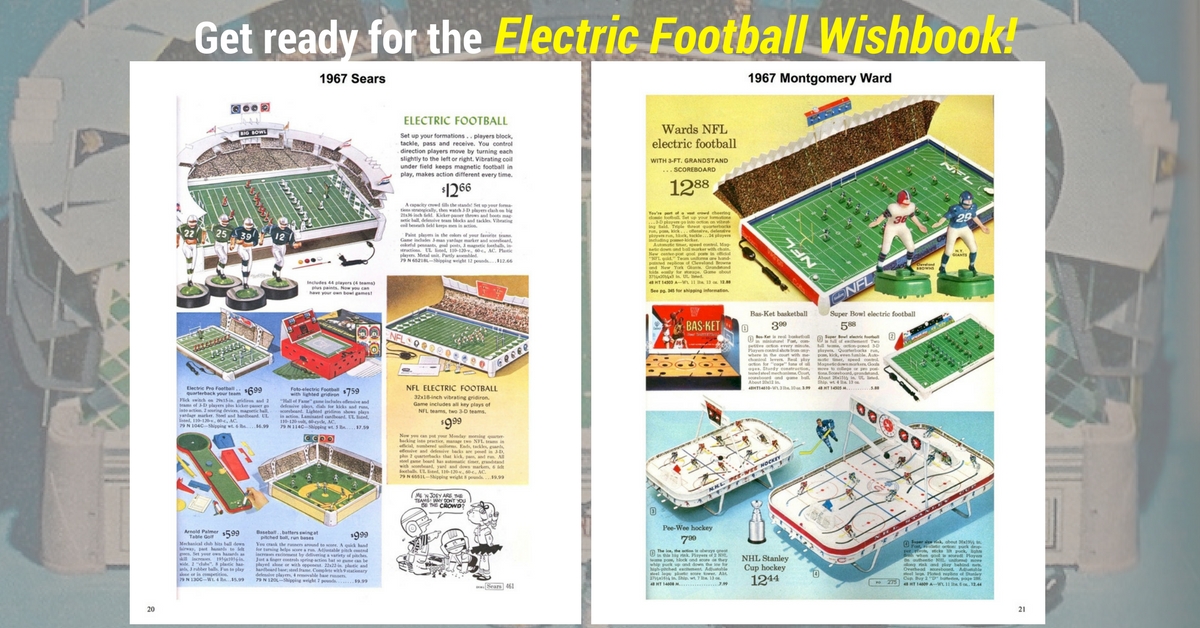 So..What Is The
Electric Football Wishbook?
— It's the first-ever book of Electric Football and sports game Christmas Catalog pages
— Featuring over 70 full page and full color Christmas catalog images from the years 1955 to 1988 
— That create a colorful and comprehensive chronicle of Electric Football's Golden Age 
— And make the Wishbook the Ultimate Christmas Catalog "Dream Catcher"
— Scheduled for publication in the early days of the 2017 NFL season
We'll keep you posted on all the details over the coming weeks. What a great way to celebrate the 50th anniversary of Tudor Games' NFL line of games and teams.
Click here to learn more about the Wishbook!
And stay tuned!!
Earl, Roddy, & MK