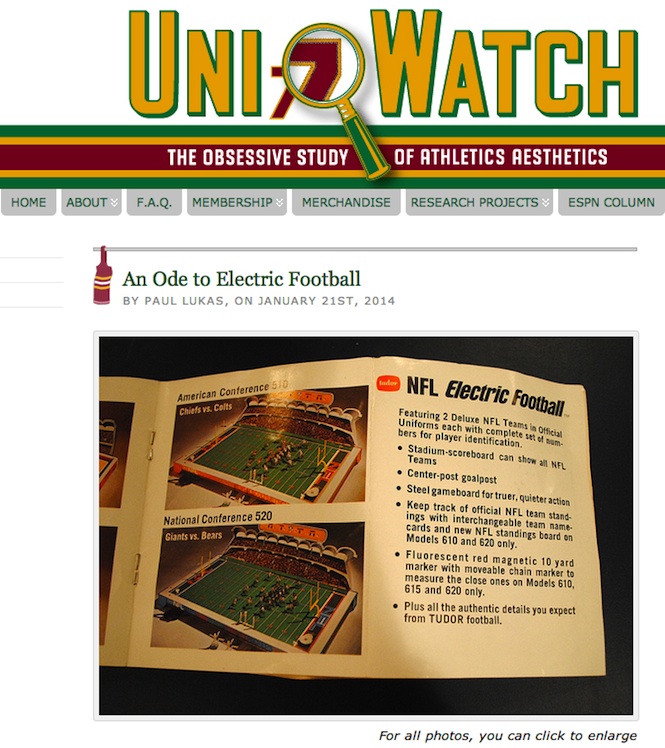 Electric Football in the news…we'd like to send a big "Thank You" to Paul Lukas and Dennis Check at Uni-Watch.com for "An Ode To Electric Football." It was a really wonderful piece that ran yesterday on the Uni-Watch web site – which is a very cool site.
In addition to being a great read, The Unforgettable Buzz received a nice endorsement from Mr. Check. What he said in his review…it's what we hoped people would think about The Unforgettable Buzz. That it's an entertaining book about Electric Football, but it's also about more than just Electric Football. 
We're so grateful Uni-Watch, and Mr. Check and Mr. Lukas. Be sure to click on over there and check out the story and the web site. We've had a nice spike in book sales since the story went up yesterday!!
Earl, Roddy & Michael