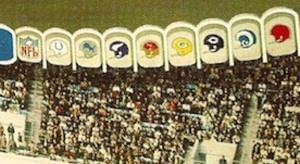 My journey to becoming a lifelong Viking fan began when my older brother and I bought our first electric football game in 1969. It was the Tudor NFL No. 620. Was there a better electric football game to own in 1969?
Roald, being a Giants' fan, was all set. But I knew that the Browns, despite all their history, weren't for me. So I began to study the grandstand of the No. 620, specifically the top where Lee Payne had created that distinctive façade of NFL team helmets. My eyes kept returning to the purple helmet. It was clear that the Vikings were "my" team.
So I scraped up $2.75, put it in an envelope to Brooklyn, and checked the mailbox everyday – just like Ralphie in The Christmas Story waiting for his Ovaltine decoder ring. The thrill of opening that box and seeing those…wait, blue Vikings??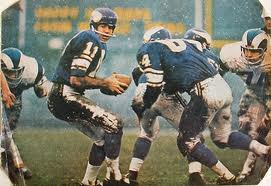 It didn't matter. I had my team. Roald and I played on our No. 620 all season long, and with help from CBS we watched the Vikings dominate the NFL. Unfortunately, it didn't end well for the "Purple People eaters," but it was still was a magical year for electric football and me. And it was pretty magical for the Vikings, too.
My "journey" is exactly what NFL Properties had in mind when they gave the NFL license to Tudor. Similar scenarios have played out over and over through the years. Electric football has delivered countless fans – and coaches and players – to the NFL.
Till next time keep, your finger on the switch.
Roddy